Gary King
Logistics Advisor
Gary designed and ran all Tony Robbins' fire walks for 20 years. This included all firewalk site inspections world wide during that time. He is responsible for the design and build on all Robbins Research International fire walk equipment. Furthermore Gary did all the meetings with fire marshals, police and fire service pre, during and post event, as well as designing and managing all crowd logistics - to and from lanes.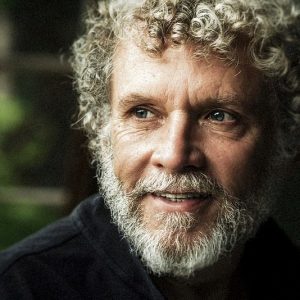 Dan Brulé
International Training Advisor
Dan Brulé is a world-renown pioneer in the field of Breathwork, and leader of the worldwide Spiritual Breathing movement. Dan is one of the originators of Breath Therapy, and was among the first group of Internationally Certified Rebirthers. More than 100,000 people in over 50 countries now apply Dan's breathing exercises and techniques in their work and in their lives.
Tony Simons
Ethics Advisor
Tony Simons is a Professor of Management and Organizations at the Johnson College of Business at Cornell University. His teaching, consulting and research focus on trust, credibility and integrity in teams, leadership and negotiations. He has published over 30 academic articles and a book for managers called The Integrity Dividend: Leading by the Power of Your Word (Jossey-Bass, 2008).
Barry Collins
Association Coordinator
Barry has trained with Tolly Burkan, Steve Consalvez & Kevin Axtell and is now part of the training team at Firewalk.co.uk training new firewalk instructors from around the globe, as well assisting Tolly Burkan on the Empowerment Mastery program. He also presents corporate & charity events touching lives from all backgrounds.
Nick Elwell
Risk Management Advisor
Nick is the heads up the UK's largest holistic insurance provider, BGI, and is keen to share his knowledge of Risk Management, Loss Mitigation and Insurance with members. Whilst not a lawyer, he also has an understanding of the law as it affects his area of expertise. Whilst he has many years of experience in advising on and arranging insurance for every conceivable type of Holistic therapy/activity, he is also a qualified firewalking instructor and has become actively engaged in many of the practices he insures
Rolf Beckman
Senior Advisor
Rolf got an academic training as a psychologist and worked as therapist from the mid 70s. In the early 90s he became a consultant changing his focus from individuals to organizations. In 2007 he became CEO for a 200 people company providing service to the social welfare sector. Parallel to this he got certified by Tolly Burkan and Peggy Dylan as a Firewalking Instructor in 1992. In 1996 he was the first FIT Master appointed by Tolly. Rolf has done firewalks around the globe and has certified 100s of Firewalking Instructors, He has now retired as CEO but still does FITs and Firewalks together with his wife Owsa. He is also a grandfather and enjoys havig lot´s of leisure time.