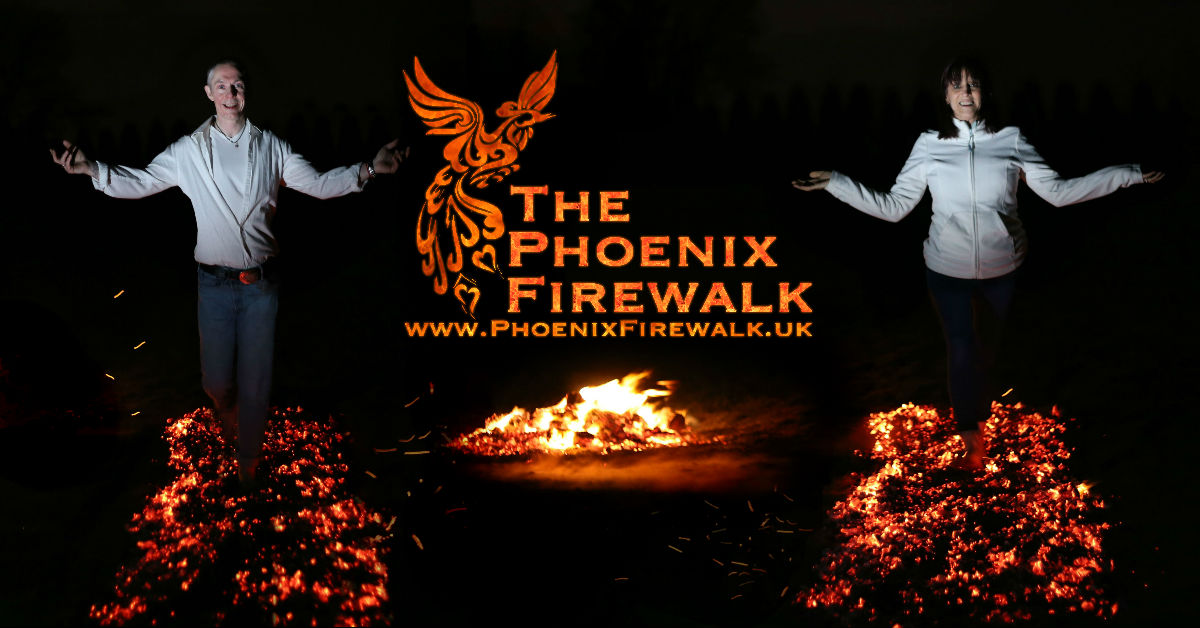 International Firewalk Day Celebration
If you choose, this is an opportunity for you to raise funds for any cause you support. It's not compulsory that you collect sponsorship. You may want to just come for the experience!
Everyone will get something unique and treasured for themselves. You will learn about yourself, and build bonds with those who accompany you, that will only continue to strengthen far beyond the night of your Phoenix Firewalk...
However, this event not only gives you the opportunity for fundraising, but also to expand your own mind, and to discover just how much you are truly capable of.
During the seminar you will learn:
Fear cannot only be controlled but eliminated altogether
All the resources you need to move forward in life are already within you
To reconnect with your own inner confidence
The skills and attitude to experience the Phoenix Firewalk