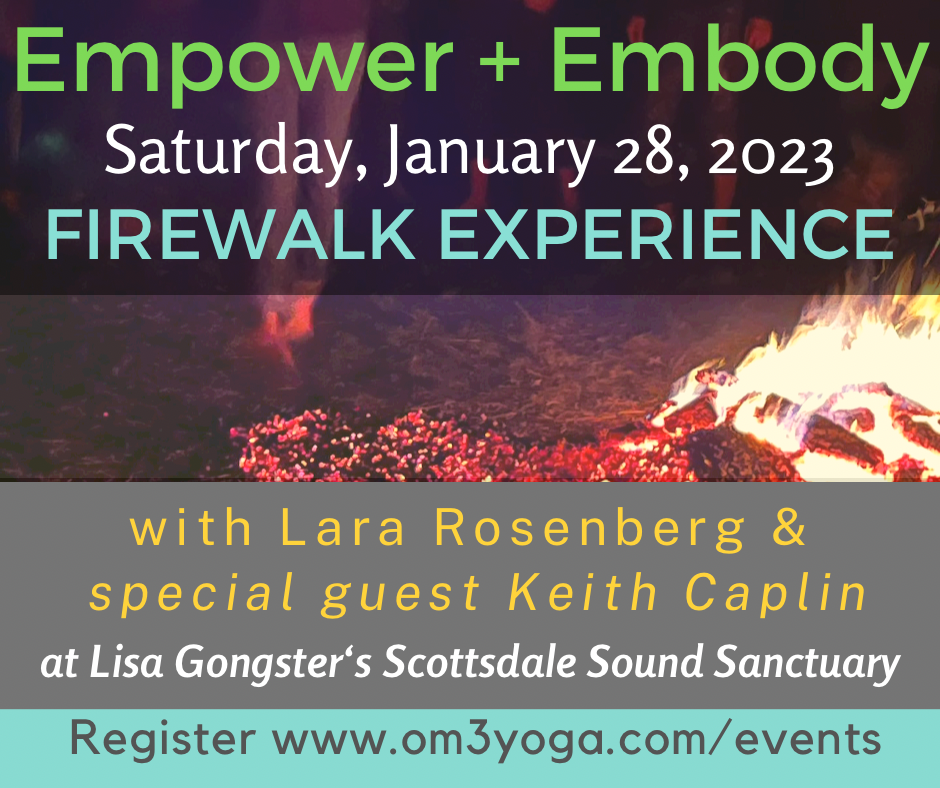 Empower + Embody Firewalk Experience
"Because you are alive, everything is possible." – Thich Naht Hahn
Join Lara Rosenberg and Keith Caplin at Scottsdale Sound Sanctuary – for a celebration of you!  Lara and guests will guide you in an experience of the "impossible becoming possible."
If you are interested in:
breaking through self limiting beliefs
wanting to get unstuck
transforming into your best self
Embody + Empower Firewalk Experience will offer you tools to gain insight, shift perspective, listen within and move through with respect to self and others.
Lara and Keith are so excited to come together and share a blend of tools, wisdom and compassionate understanding in helping individuals gain a new insight into their dreams and possibilities.  Along with being a long time yoga instructor and yoga therapist, Lara is a Certified Sundoor Firewalk Instructor and a member of the Global Firewalking Association and works as an experienced empowerment guide working with all ages, gender expressions and races.  Please come as you are!
Registration is required www.om3yoga.com/events. Cost is $108. Special Discounts are available for first responders, veterans and teachers.  Please text at us 602-354-1643 for the code.
We so look forward to having you join us on this journey.
THIS EVENT IS HELD AT SCOTTSDALE SOUND SANCTUARY!